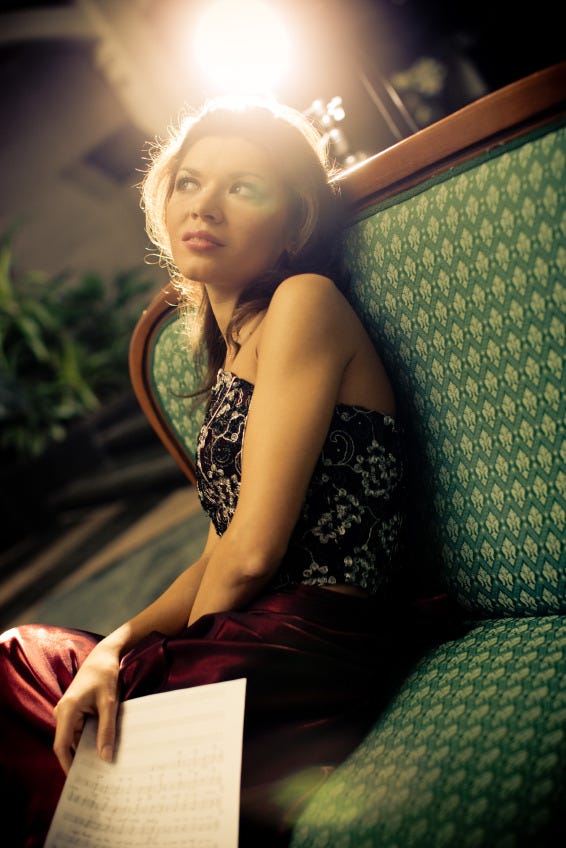 NEWS!!
LISTENING STARTED for the 15th Luigi Cerritelli International Competition "Absolute Prize Homage to Marcello Abbado":
COMPLETED LISTENS (5/22/23): 5C, 5D; 6D; 3GG; 3PN; 3A; 3B.
LISTENS IN PROGRESS: 3C; 4D
LISTENING NOT STARTED: 3D



INIZIATI GLI ASCOLTI del 15° edizione del Concorso Internazionale Luigi Cerritelli "Premio Assoluto omaggio a Marcello Abbado".
ASCOLTI CONCLUSI (22/5/2023): 5C, 5D; 6D; 3GG; 3PN; 3A; 3B.
ASCOLTI IN CORSO: 3C; 4D
ASCOLTI NON INIZIATI: 3D
1ST OVERALL CATEGORY PRIZE (VARIATION)
The organization, on May 20, establishes that the 1st ABSOLUTE CATEGORY PRIZE will be the one who has the highest score in his or her category with a minimum score starting from 95/100 (and not 98/100 as published in the rules). The 1st ABSOLUTE CATEGORY AWARD will be awarded the corresponding SCHOLARSHIP.
L'organizzazione, in data 20 Maggio, stabilisce che il 1° PREMIO ASSOLUTO DI CATEGORIA sarà colui o colei che avrà il punteggio piu' alto della propria categoria con una votazione minima a partire da 95/100 (e non da 98/100 come pubblicato nel regolamento). Al 1° PREMIO ASSOLUTO DI CATEGORIA verrà assegnata la relativa BORSA DI STUDIO.
CONTEST PARTICIPANTS
PARTECIPANTI AL CONCORSO
SECTION 1 (PIANO SOLIST)
SEZIONE 1 (PIANOFORTE SOLISTA)
Cat. GG
Xeni Damopoulou, piano (Greece)
Han Geo, piano (South Korea)
Fujii Mitora (Japan)
Cat. PN
Olivia Gentile, piano (Belgium)
Marvin Li, piano (Germany)
Rolla Alessandro Roberto, pianoforte (Poland/Italy)
Cat. A
Somboonvechakarn Chanya Bayla, piano (Thailand)
Liu Raymond, piano (USA)
Maximilian Cotov, piano (Roumanie)
Dzieza Aleksandra, piano (Polish)
Cat. B
Gonzalez Soraya, piano (Spain)
Cat. C
Tietto Riccardo, piano (Italy)
Miller Asa, piano (USA)
Zinetti Aurora (Italy)
Cat. D
Li Mengge, piano (China)
Giulia Toniolo, piano (Italy)
SECTION 3 (INSTRUMENTS)
SEZIONE 3 (STRUMENTISTI SOLISTI)
Cat. GG
Han Geo, violin (South Korea)
Lavinia Lucibello, violin (Italy)
Cat. PN
Almz yu Shue Jim, djembe (Hong Kong)
Takizawa Haru, violin (Japan)
Verziagi Luna (Italy)
Cat. A
Carpi Didac, clarinet (Spain)
Sikora Antonina, saxophone (Poland)
Chyrc Igor, saxophone (Poland)
Vincenzo Russo, saxophone (Italy)
Zhang Luocheng, cello (China)
Chang Albert Wei-Chen, violin (Taiwan)
Russell Dylan, cello (Usa/Uk)
Gramajo Galeano Jasmin Pilar, violin (Germany)
Gramajo Galeano Violetta Maria, violin (Germany)
Sofia Aiani, harp (Italy)
Parson Tam Pak Shun, cello (Hong Kong)
Cat. B
Xiao Sean, cello (USA)
Chinaglia Benedetto, clarinet (Italy)
Vasilev Bozhidar, cello (Bulgaria)
Lin Kieran, violin (Australia)
Perna Katia, marimba, drum, multi-percussion (Italy)
Ru Guo, violin (China)
Chang Fei, cello (China)
Sartori Gianluigi, violin (Italy)
Desogus Maria Vittoria, harp (Italy)
Cat. C
Leon Klimiuk, clarinet (Poland)
Battista Davide, trumpet (Italy)
Samuel Perinotto, trumpet (Italy)
Liu Sihan, percussions (China)
Hu Chengkai, clarinet (China)
Tinali Inzhu, violin (Kazakhstan)
Levi Davide, cello (Italy)
Messina Ilya, cello (Italy)
Della Bianca Matilda (Italia), * contattare URGENTEMENTE LA SEGRETERIA
Patrignani Lorenzo, guitar (Italy)
Eleonora Viel, saxophon (Italy)
Lau Danielle, violin (Hong Kong)
Falco Daniele, bassoon (Italy)


Cat. D
Zhengxiao Huang, double bass (China)
Mazzone Giuseppe Ugo, guitar (Italy)
Song Puan, basson (China)
Cui Jingyi, double bass (China)
Unna Nousiainen, viola (Finland)
Fogato Mattia, guitar (Switzerland)
Cannavale Chiara Maria Beatrice, saxophone (Italy)
Di Anna, violin (Uzbekistan / South Korea)
Wang Chencheng, double bass (China)
Chianello Irene, flute (Italy)
Chianello Erica, saxophone (Italy)
Senica Lara, flute (Slovenia)
Moriello Marco, percussions (Italy)
Maria Salvatori, cello (Italy)
Panni Leonardo, accordion (Italy)
Wilkowska Maja, flute (Poland)
Wong Jing Yi, cello (Hong Kong)
Cieri Corrado, cello (Italy)
Rabbito Giovanni, clarinet (Italy)
SECTION 4 (CHAMBER MUSIC)
SEZIONE 4 (MUSICA DA CAMERA)
Cat. D
Fogato Mattia e Bottura Chiara, guitar and viola (Switzerland)
Piu' Trio (Marek Peňáz, Martin Janál, Štěpánka Plocková) - piano, violin and cello (Czezh)
Foti Lucia & Stefano Fiacco, harp and guitar (Italy)
Salerno Giulia & Eliana Pia Borsellino, flauto e pianoforte (Italy)
SECTION 5 (SINGING)
SEZIONE 5 (CANTO)
Cat. C
Vicari Gina, mezzo sopran (Usa)
Meale Anna, sopran (Italy)
Cat. D
Anna Munoz, mezzo sopran (England)
Fonseca Rodrigo Mathias, tenor (Brazil)
Wu Ziyu, sopran (China)
Cui Meihui, sopran (China)
Luca Csörgeő, sopran (Hungarian)
Wang Xi Nrui, sopran (China)
Zou Yifei, bariton (China)
Cui Huangyu, sopran (China)
Pan Kexin, sopran (China)
Lai Boxuan, tenor (China)
SECTION 6 (PIANO ACCOMPANIST)
SEZIONE 6 (PIANISTA ACCOMPAGNATORE)
Cat. D
Shen Xinye, piano accompanist (China)
Visconti Ida, piano accompanist (Italy)
Zhang Zewen, piano accompanist (China)
Byungsoo Lee, piano accompanist (South Korea)
Cao Yinzi, piano accompanist (China)